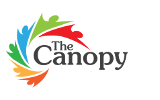 Partnerships and Projects
Home
/
Partnerships and Projects
PARTNERSHIPS AND PROJECTS
The Canopy has a philosophy that working with other organisations in the government (state, local and commonwealth) and non-government sectors as well as the corporate sector, to maximise resources and therefore increase potential to provide the best possible outcome for local communities and stakeholders.
Partnerships may take various forms ranging from 2 organisations working together to provide a service through to multiple organisations being involved in the development of innovative programs that require strategic thinking and planning and strong leadership skills. The Canopy has a track record of participation and leadership in the range of forms that a partnership may take.
SOME EXAMPLES:
FAMILY KIT (KEEPING IT TOGETHER)
The development and delivery of a short preventative program which addresses some of the challenges parents may face in family life. This program explains some of the foundations of a resilient family, suggests practical strategies to maintain a happy and healthy lifestyle as a family and explains the services available in the local community for support when faced with challenges.
The pilot project was funded by the Foundation for Rural and Regional Renewal, with 8 presentations delivered to a variety of groups such as playgroups, friendship groups and a grandparents as carers group. The Canopy has been very fortunate to have the support of Myer Charlestown whose staff have ben fundraising to allow more presentations to take place. For more information please email choices@thecanopy.org.au.
CHRISTMAS HAMPERS FOR DISADVANTAGED FAMILIES
A partnership between Macquarie Life Church and The Canopy Family Services staff, bringing relief to Lake Macquarie families at Christmas time. For more information please email info@thecanopy.org.au.
A SAFE PLACE FOR KIDS: BOOKLET FOR CHILDREN IN REFUGES
The result of a partnership between NOVA and The Canopy, this booklet helps refuge workers to work with children to enhance their understanding and encourage conversations about their time at the refuge. Written by Angela Peck-Charlesworth, illustrated by Indah Chang. For more information please email choices@thecanopy.org.au.
CHOICES—RECOGNISING HEALTHY AND UNHEALTHY RELATIONSHIPS
The "Choices" DVD / booklets combination is a package developed by The Canopy as part of a project funded by the Department of Family and Community Services. The package is a brief glimpse at what kinds of relationship behaviours are healthy, and which behaviours are unhealthy.  The information is geared towards recognising early warning signs of abuse.  For all enquiries about this package, orders of more copies or feedback, please email choices@thecanopy.org.au



ENGAGING FATHERS- A BRIEF GUIDE FOR FAMILY WORKERS
Written by Rhys Ashpole as part of his University of Newcastle social work degree field placement at The Canopy with input from the Family Action Centre. For more information please email choices@thecanopy.org.au.
Our Services
Child and Family Services

Provides support and assistance to help you make the positive changes that you would like to make in your family. Support and parenting programs available at a range of locations.

+

Community Activities

The Canopy is a non-profit community organisation that manages local services and projects which aim to provide safe and welcoming environments for children, families and communities to grow.

+

Venue Hire

The Canopy manages a number of well-equipped venues with a variety of facilities for hire.

+

Chairs
Tables
Additional
Activity Room 1
(Main Hall)
100 Function Chairs
10 Mobile Folding Tables 2 Folding Trestle Tables
5 Children's Chairs (weekday only), 6 Children's Tables (weekday only), Two Seater Couch and Two Single Couch Seats (weekday only) Children's artwork will not be removed unless agreed in writing at least 2 weeks prior to event
AActivity Room 2
(Front Room)
40 Function Chairs
7 Mobile Folding Tables
Portable Whiteboard
Activity Room 3
(Soundproof Room)
1 Tub Chairs
2 Trestle Tables (behind cupboard)
Ten Children's Chairs, Two Seater Couch, Two Single Couch Seats, Portable Whiteboard and Two Coffee Tables
Activity Room 4
(Kids Room)
40 Function Chairs, 4 Tub Chairs
4 Mobile Folding Tables
Children's Play Table, 15 Children's Chairs, Cubby House
Commercial Kitchen
Commercial fridge, freezer, dishwasher, stove, oven.
Crockery, cutlery and other kitchen equipment is not a standard inclusion and will only be provided on request.