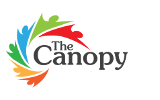 THE CANOPY BOARD OF MANAGEMENT
The Canopy Board of Management consists of representatives from local businesses and groups, other service agencies and local residents. Their qualifications and expertise include business administration, community development, family support and research. The Board's skills are complemented by a team of staff who have a unique diversity of skills, led by the Executive Officer Paul Proctor.
Paul Proctor, Executive Officer
With the combined qualifications of Bachelor of Social Science (Welfare Studies) and Diploma of Leadership, 26 years of combined experience in community sector not for profit leadership and in leading local government social and community planning teams and associated activities. Paul has a passion for making a difference in the community through collaboration, partnerships, supporting and empowering communities.

Iain Gardiner
Iain is currently a solicitor specialising in family law. In a previous life he was an electrician working in the mining construction sector. Whilst he was an electrician he was a union delegate helping fellow work mates with issues that arose in the workplace such as disciplinary, WHS and a range of other matters. This gave Iain a taste of advocating for other people which eventually led to him starting his law degree. He studied at Newcastle University and has a Bachelor of Law and Bachelor of Business. He is married to Jodie and they have two children Finn aged 3 and Neve aged 1.
Rosemary Heppell
Kelly Hansen
Rebecca Phillips
Jai Kumar
Jai is a Pharmacist and was the previous owner of Kumar's Pharmacy at Lemon Tree Passage. He has worked extensively in hospitals with a special interest in renal transplant and dialysis. Whilst currently semi retired he occasionally works as a locum Pharmacist in the community and is the current Business Manager at Cromwell Street Medical Centre in New Lambton.
He has a an interest in undertaking charity projects in the community, has been the President of the Newcastle Fiji Club since 2017, enjoys music of all genres, playing competitive golf, spending time with family and friends, and travelling. Jai also holds interests in business management and marketing, science in spiritual healing, and reading about people, places and events.


Our Services
Child and Family Services

Provides support and assistance to help you make the positive changes that you would like to make in your family. Support and parenting programs available at a range of locations.

+

Community Activities

The Canopy is a non-profit community organisation that manages local services and projects which aim to provide safe and welcoming environments for children, families and communities to grow.

+

Venue Hire

The Canopy manages a number of well-equipped venues with a variety of facilities for hire.

+

Chairs
Tables
Additional
Activity Room 1
(Main Hall)
100 Function Chairs
10 Mobile Folding Tables 2 Folding Trestle Tables
5 Children's Chairs (weekday only), 6 Children's Tables (weekday only), Two Seater Couch and Two Single Couch Seats (weekday only) Children's artwork will not be removed unless agreed in writing at least 2 weeks prior to event
AActivity Room 2
(Front Room)
40 Function Chairs
7 Mobile Folding Tables
Portable Whiteboard
Activity Room 3
(Soundproof Room)
1 Tub Chairs
2 Trestle Tables (behind cupboard)
Ten Children's Chairs, Two Seater Couch, Two Single Couch Seats, Portable Whiteboard and Two Coffee Tables
Activity Room 4
(Kids Room)
40 Function Chairs, 4 Tub Chairs
4 Mobile Folding Tables
Children's Play Table, 15 Children's Chairs, Cubby House
Commercial Kitchen
Commercial fridge, freezer, dishwasher, stove, oven.
Crockery, cutlery and other kitchen equipment is not a standard inclusion and will only be provided on request.