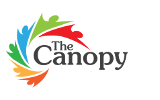 THE CANOPY
The Canopy is an incorporated association which was established in 1988 as Westlake Macquarie Family Support Service. The name was changed to The Canopy in 2011 to reflect the growth and diversity of services provided.
The Canopy currently provides services and programs in the Lake Macquarie and Newcastle Local Government. The Canopy is administered by a  Board of Management whose members have a range of qualifications and expertise including  business administration, community  development, family  support and research.
The Board's skills are complemented by a team of 18 staff who also have a unique diversity of skills and qualifications, including degrees in  social science, social work, psychology and community services.
The Canopy has a strong reputation for successful partnerships and collaborations and works closely with other agencies to ensure the best possible outcomes for clients. Examples of established partnerships include the University of Newcastle, Queensland University of  Technology, ABC National, Heart Foundation, Samaritans, Horizons Family Services, Eastlakes Family Support, Newcastle Family Action Centre and Lake Macquarie City Council.
For a copy of the most recent AGM Reports please click here
Our Services
Child and Family Services

Provides support and assistance to help you make the positive changes that you would like to make in your family. Support and parenting programs available at a range of locations.

+

Community Activities

The Canopy is a non-profit community organisation that manages local services and projects which aim to provide safe and welcoming environments for children, families and communities to grow.

+

Venue Hire

The Canopy manages a number of well-equipped venues with a variety of facilities for hire.

+

Chairs
Tables
Additional
Activity Room 1
(Main Hall)
100 Function Chairs
10 Mobile Folding Tables 2 Folding Trestle Tables
5 Children's Chairs (weekday only), 6 Children's Tables (weekday only), Two Seater Couch and Two Single Couch Seats (weekday only) Children's artwork will not be removed unless agreed in writing at least 2 weeks prior to event
AActivity Room 2
(Front Room)
40 Function Chairs
7 Mobile Folding Tables
Portable Whiteboard
Activity Room 3
(Soundproof Room)
1 Tub Chairs
2 Trestle Tables (behind cupboard)
Ten Children's Chairs, Two Seater Couch, Two Single Couch Seats, Portable Whiteboard and Two Coffee Tables
Activity Room 4
(Kids Room)
40 Function Chairs, 4 Tub Chairs
4 Mobile Folding Tables
Children's Play Table, 15 Children's Chairs, Cubby House
Commercial Kitchen
Commercial fridge, freezer, dishwasher, stove, oven.
Crockery, cutlery and other kitchen equipment is not a standard inclusion and will only be provided on request.