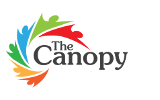 Cameron Park Community Centre Facilities
Home
/
Cameron Park Community Centre Facilities
CAMERON PARK COMMUNITY CENTRE FACILITIES
Cameron Park Community Centre has five rooms available for hire for birthdays, family gatherings, weddings, conferences, workshops, business meetings, exhibitions, fundraisers and more.
The Main Hall is the perfect setting for any function, holding 150 people seated in rows or 120 seated at tables. It adjoins the commercial kitchen and also has an audio system and data projector available for use.
The Kids Room features child sized tables and chairs, rugs, a TV with built in DVD player and secure outdoor area. It is perfect for children's birthday parties, playgroups and any function that involves young children. It holds approximately 75 seated in rows or 50 at tables.
The Sound Proof Room is the ideal room for confidential conferences, interviews, band practice, training groups, committee meetings or any small function for 25 guests or less. Fully sound proofed and carpeted, it has a fixed data projector and smartboard also available for use.
The Front Room is perfect for the larger corporate conferences, business events, training sessions or functions for up to 75 guests. This room has an audio system, smartscreen, data projector and build in screen. The room opens up to the beautiful BBQ area, perfect for summer functions.
The Commercial Kitchen is a state of the art space available for hire either individually or in conjunction with another room. It features a 6 burner gas stove, commercial dishwasher, commercial microwave, commercial fridge and freezer and has cutlery and crockery available.
Interactive map created with MapsAlive
Click here for all facilities bookings: BOOK A VENUE
For further enquiries please phone 4908 1140 or email bookings@thecanopy.org.au
Our Services
Child and Family Services

Provides support and assistance to help you make the positive changes that you would like to make in your family. Support and parenting programs available at a range of locations.

+

Community Activities

The Canopy is a non-profit community organisation that manages local services and projects which aim to provide safe and welcoming environments for children, families and communities to grow.

+

Venue Hire

The Canopy manages a number of well-equipped venues with a variety of facilities for hire.

+

Chairs
Tables
Additional
Activity Room 1
(Main Hall)
100 Function Chairs
10 Mobile Folding Tables 2 Folding Trestle Tables
5 Children's Chairs (weekday only), 6 Children's Tables (weekday only), Two Seater Couch and Two Single Couch Seats (weekday only) Children's artwork will not be removed unless agreed in writing at least 2 weeks prior to event
AActivity Room 2
(Front Room)
40 Function Chairs
7 Mobile Folding Tables
Portable Whiteboard
Activity Room 3
(Soundproof Room)
1 Tub Chairs
2 Trestle Tables (behind cupboard)
Ten Children's Chairs, Two Seater Couch, Two Single Couch Seats, Portable Whiteboard and Two Coffee Tables
Activity Room 4
(Kids Room)
40 Function Chairs, 4 Tub Chairs
4 Mobile Folding Tables
Children's Play Table, 15 Children's Chairs, Cubby House
Commercial Kitchen
Commercial fridge, freezer, dishwasher, stove, oven.
Crockery, cutlery and other kitchen equipment is not a standard inclusion and will only be provided on request.