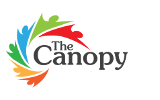 Children's Contact Service
Home
/
Children's Contact Service
Family Time Service  
What is Family Time?
Family Time is The Canopy's Children's Contact Service that provides support for children and their families during separation matters. Family Time is a program that helps parents and children strengthen their relationships and connect better when there is a family separation or breakdown.
What does Family Time Offer?
Supervised Visitation
Supervised Contacts are visits between children, parents and family members which are monitored and recorded. Supervised Contacts allow children to connect with family members in a safe environment, that is supportive and therapeutic. The contact staff are highly trained professionals who ensure the safety, well-being and needs of the child are the top priority.
Changeover & Changeback
Family Time can facilitate the exchange of children between one living space to another. This usually happens, when families have shared parenting responsibilities and may not have the ability to drop children to another home. Staff at Family Time have the capacity to facilitate the movement of children between various living arrangements in a safe and non-confronting environment.
Parenting Groups
Family Time also offers various groups for the parents and children to assist in strengthening relationships, and help with building new parenting skills. This is completed in a supervised group format or as a separate group. The Canopy offers a variety of groups including, Circle of Security, Triple P and 123 Magic but also offer other groups to cater to specific needs.
Information and Referral
Family separation and divorce can be a confusing and distressing time for adults and children. Family Time operates in collaboration and partnership with a variety of services to support families in navigating separation and parenting concerns. Family Time can offer information and referral to clients but also accepts referrals from other services.
Outcomes
Family Time provides a safe, enjoyable and comfortable environment for children and parents to explore their relationship and strengthen attachments. Family Time minimises the child's exposure to conflict and tension. Family Time provides a space for parents to learn how to emotionally support the child's psychological development and needs.
Family Time also provides supports for parents around the transition of change within a family by focusing on the needs of the child and drawing on existing strengths. The space allows parents to feel supported and safe to explore their relationships with their children and provide skills to assist with family change.
Partnerships 
Family Time also takes a collaborative approach to working with families and works in conjunction with other professionals to gain positive outcomes for a family. Family Time has been designed to implement a capacity building and strengths-based approach with the safety and voice of the child at the forefront of decision-making and service delivery. Family Time is unique in that services are tailored based on the needs and strengths of the family to empower individuals and facilitate positive change during separation difficulties.
Fees
Family Time is a fee for service program. If you would like a copy of our fees, please contact our office directly for more information.
Contact
For more information, to make a booking or to make a referral, please contact our office at Edgeworth on 02 4954 5277
Alternatively, you can send an enquiry to familytime@thecanopy.org.au with your name and contact details.
Click here to see the Family Time Brochure.
Our Services
Child and Family Services

Provides support and assistance to help you make the positive changes that you would like to make in your family. Support and parenting programs available at a range of locations.

+

Community Activities

The Canopy is a non-profit community organisation that manages local services and projects which aim to provide safe and welcoming environments for children, families and communities to grow.

+

Venue Hire

The Canopy manages a number of well-equipped venues with a variety of facilities for hire.

+

Chairs
Tables
Additional
Activity Room 1
(Main Hall)
100 Function Chairs
10 Mobile Folding Tables 2 Folding Trestle Tables
5 Children's Chairs (weekday only), 6 Children's Tables (weekday only), Two Seater Couch and Two Single Couch Seats (weekday only) Children's artwork will not be removed unless agreed in writing at least 2 weeks prior to event
AActivity Room 2
(Front Room)
40 Function Chairs
7 Mobile Folding Tables
Portable Whiteboard
Activity Room 3
(Soundproof Room)
1 Tub Chairs
2 Trestle Tables (behind cupboard)
Ten Children's Chairs, Two Seater Couch, Two Single Couch Seats, Portable Whiteboard and Two Coffee Tables
Activity Room 4
(Kids Room)
40 Function Chairs, 4 Tub Chairs
4 Mobile Folding Tables
Children's Play Table, 15 Children's Chairs, Cubby House
Commercial Kitchen
Commercial fridge, freezer, dishwasher, stove, oven.
Crockery, cutlery and other kitchen equipment is not a standard inclusion and will only be provided on request.