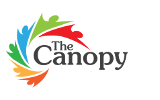 Lake Macquarie Boomerang Bags
Home
/
Lake Macquarie Boomerang Bags
Lake Macquarie Boomerang Bags group is made up of a group of community members who volunteer their time to sew bags of out recycled fabric, that would have otherwise gone into landfill, that are then freely available within the community. The group is made up of members who are passionate about reducing the amount of plastics in our environment and avoiding waste by upcycling it rather than putting it in the bin. Through sewing Boomerang Bags together we start conversations, make friends, upcycle materials and work towards shifting society's throw away mentality to a more sustainable revolution of reuse – one needle, thread and volunteer at a time.
Join us for monthly sewing bees in collaboration with Cardiff Area Sustainable Neighbourhood Group.
Last Sunday of the month, 10am-2pm
Cardiff North Public School library, 59 Wansbeck Valley Road, Cardiff
Bring your scissors to cut out patterns for sewing, bring your sewing machine or over-locker to sew some Boomerang Bags or just bring yourself and help out by ironing patterns or using our donated equipment (including machines). These bags are freely available in our community.
Recently, Lake Macquarie Boomerang Bags was thrilled to receive a Stockland CARE Grant which has allowed us to buy additional cutting equipment and service all of the donated sewing machines so they're all running in top condition. This means that there is plenty of equipment to be shared around. Thank you Stockland Glendale!
All of the fabric, thread and equipment used to make the bags is donated and the sewing machines/overlockers used are either those owned by group members or have been donated to the group. Receiving a Stockland CARE Grant has meant that the group have been able to buy equipment for the group to use, restock consumables which we receive few donations of such as cotton and pay for much needed servicing of the sewing machines, which are mostly older machines that have been out of use for some time. These items have helped us to increase the number of bags we are able to sew each month and those who don't own a machine are still able to participate on one of the donor machines.

Lastly, the grant has allowed us to purchase a display stand and labels so that it is clear that they are Boomerang Bags and are freely available to be taken. "The Stockland CARE Grant has meant that our group of volunteers have received equipment that they wouldn't have through community donations" says Anna Dowley from The Canopy, the community organisation which coordinates the group. "They were thrilled when they learned that we'd received the grant and the equipment got used straight away. Even better, the donated machines could be temperamental before they were serviced and are now able to be reliably used at each sewing bee".
For more information please call Ph: 49081140 or visit our groups Facebook page
Our Services
Child and Family Services

Provides support and assistance to help you make the positive changes that you would like to make in your family. Support and parenting programs available at a range of locations.

+

Community Activities

The Canopy is a non-profit community organisation that manages local services and projects which aim to provide safe and welcoming environments for children, families and communities to grow.

+

Venue Hire

The Canopy manages a number of well-equipped venues with a variety of facilities for hire.

+

Chairs
Tables
Additional
Activity Room 1
(Main Hall)
100 Function Chairs
10 Mobile Folding Tables 2 Folding Trestle Tables
5 Children's Chairs (weekday only), 6 Children's Tables (weekday only), Two Seater Couch and Two Single Couch Seats (weekday only) Children's artwork will not be removed unless agreed in writing at least 2 weeks prior to event
AActivity Room 2
(Front Room)
40 Function Chairs
7 Mobile Folding Tables
Portable Whiteboard
Activity Room 3
(Soundproof Room)
1 Tub Chairs
2 Trestle Tables (behind cupboard)
Ten Children's Chairs, Two Seater Couch, Two Single Couch Seats, Portable Whiteboard and Two Coffee Tables
Activity Room 4
(Kids Room)
40 Function Chairs, 4 Tub Chairs
4 Mobile Folding Tables
Children's Play Table, 15 Children's Chairs, Cubby House
Commercial Kitchen
Commercial fridge, freezer, dishwasher, stove, oven.
Crockery, cutlery and other kitchen equipment is not a standard inclusion and will only be provided on request.