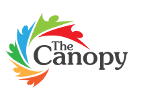 THE CANOPY BOARD OF MANAGEMENT
The Canopy Board of Management consists of representatives from local businesses and groups, other service agencies and local residents. Their qualifications and expertise include business administration, community development, family support and research. The Board's skills are complemented by a team of staff who have a unique diversity of skills, led by the Executive Officer Lee-Anne Holmes.
Lee-Anne Holmes, Executive Officer
With the combined qualifications of Bachelor of Social Science and Diploma of Business Management, Lee-Anne has 25 years of experience in the community sector including management and consultancy roles with non-government and government organisations. Lee-Anne's expertise includes planning and development, policy review and implementation, managing multiple programs and maximizing opportunities by initiating strategic partnerships. Her passion is sector development that is focussed on ensuring continuous improvement in the delivery of services to families, individuals and communities. Lee-Anne was a finalist in the Lake Macquarie Business Excellence Awards 2016 and is the Hunter District Regional Representative on FaMS, the peak body for family services in NSW.
Melissa Wiseman
Melissa has lived in Newcastle most of her life and after initially studying Social Science, has spent most of her career working with children, young people and their families. Further study in human resource management and industrial relations led Melissa to roles in Sydney and Melbourne in both training and human resources, which allowed her to follow her aspirations of developing staff. Supporting others who are vulnerable in our community, led Melissa to the Samaritans Foundation, initially as a volunteer and then over the last nine years in various case management, team leader roles and into her current position as Community Services Manager of the Child, Youth and Family portfolio. Melissa hopes to use her most current studies in psychology to further enhance the practice of staff who are the forefront of supporting vulnerable families and is looking forward to working with the diverse talents of the Canopy Board to compliment the dedicated work of the Canopy team.
Doreen Herron
Doreen is a trained secondary school teacher and has many years of experience working with children, teenagers and their families in both rural and urban areas. She has also been involved in a number of other projects including: establishing a refuge for teenagers to enable them to have time out from theirfamilies; working with refugees, assisting them to settle their families into a new culture and Involvement with a 'Grandparents as Parents' program. "I joined the Board of Canopy because of my interest in families and the importance of offering assistance to families in problem solving to create happy functioning family units."
Rob Branham
Rob Branham is a Graduate of Central Christian College/Uni in the United States. He holds two degrees: one in Counselling and the other in Education. He is certified in many other programs (bullying, angry adolescents, grief and loss) and has been working in Pastoral Care for over 30 years. Rob works as a Chaplain and also for Wallsend Primary School. Rob comes from the US but loves the Aussie lifestyle and has adapted well to this wonderful country. Rob and Lynne have been married for over 30 years, have 3 adult children and know first hand the trials and troubles of this life and how important it is to have a community that supports and loves. Rob and Lynne have been with Northlakes Church from the time it was planted over 5 years ago and count it a privilege and honour to serve the community by providing a loving fellowship right in the heart of Northlakes.
Kellie Hackney
Kellie began her career as a Teacher working in both public and private schools across Western Sydney and the Hunter. Kellie's passion for social justice and vision to work holistically with children, young people, families and community led to further study and a move in career to the social services sector over a decade ago. Kellie's experience in the Not for Profit sector includes working and volunteering with grass roots, state-wide and Peak organisations. On Joining the board of the Canopy Kellie identified that her personal values and vision aligned with the organisation and its future direction as an innovative, professional and inclusive organisation. One that "plants seeds of hope and possibility into the lives of individuals, families and community". Kellie currently works for the Benevolent Society leading the Family Referral Service's Hunter Team.
Julie Hayes
Julie has had 10 years of experience as a Manager in the Finance Industry which she left to have and raise a family. As her children grew, Julie had a desire to re-enter the work force and her passion for health and well being led her to establish her own business as a Personal Trainer in the Health and Fitness Industry 10 years ago. During this time she has also established Community Activity Classes across a diverse clientele which has seen a remarkable improvement in people's quality of health and wellbeing. Julie has also created a community network of people who set goals and have achieved some wonderful projects at the Community Centre such as hosting the Biggest Morning Tea, Walking Groups and forming new friendships which will last a lifetime. This is also where her interest lies in communities: to give people the opportunity to have something to look forward to and have the ability to reach their full potential or goals in any aspect of their lives.

Kelly Hansen
Susan Jenkins
Rosemary Heppell
Iain Gardiner
Iain is currently a solicitor specialising in family law. In a previous life he was an electrician working in the mining construction sector. Whilst he was an electrician he was a union delegate helping fellow work mates with issues that arose in the workplace such as disciplinary, WHS and a range of other matters. This gave Iain a taste of advocating for other people which eventually led to him starting his law degree. He studied at Newcastle University and has a Bachelor of Law and Bachelor of Business. He is married to Jodie and they have two children Finn aged 3 and Neve aged 1.
Our Services
Child and Family Services

Provides support and assistance to help you make the positive changes that you would like to make in your family. Support and parenting programs available at a range of locations.

+

Community Activities

The Canopy is a non-profit community organisation that manages local services and projects which aim to provide safe and welcoming environments for children, families and communities to grow.

+

Venue Hire

The Canopy manages a number of well-equipped venues with a variety of facilities for hire.

+
Chairs
Tables
Additional
Activity Room 1
(Main Hall)
100 Function Chairs
10 Mobile Folding Tables 2 Folding Trestle Tables
5 Children's Chairs (weekday only), 6 Children's Tables (weekday only), Two Seater Couch and Two Single Couch Seats (weekday only) Children's artwork will not be removed unless agreed in writing at least 2 weeks prior to event
AActivity Room 2
(Front Room)
40 Function Chairs
7 Mobile Folding Tables
Portable Whiteboard
Activity Room 3
(Soundproof Room)
1 Tub Chairs
2 Trestle Tables (behind cupboard)
Ten Children's Chairs, Two Seater Couch, Two Single Couch Seats, Portable Whiteboard and Two Coffee Tables
Activity Room 4
(Kids Room)
40 Function Chairs, 4 Tub Chairs
4 Mobile Folding Tables
Children's Play Table, 15 Children's Chairs, Cubby House
Commercial Kitchen
Commercial fridge, freezer, dishwasher, stove, oven.
Crockery, cutlery and other kitchen equipment is not a standard inclusion and will only be provided on request.