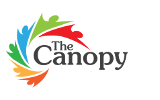 Cameron Park Community Centre
Home
/
Cameron Park Community Centre
CAMERON PARK COMMUNITY CENTRE
The Cameron Park Community Centre is a state of the art community facility that is fast becoming the meeting place and home of many of our area's community groups, children's services, and cultural groups. Purpose built to suit community needs, the facility also has conference rooms, a hall, a soundproof room, available office space and a commercial kitchen for hire. The Cameron Park Community Centre is the "hub" of the community!
PHONE
02 4908 1140
Monday - Friday, 9am - 4pm

LOCATION
107 Northlakes Dr
Cameron Park NSW 2285
(just past IGA Cameron Park)

POSTAL ADDRESS
The Canopy at Cameron Park Community Centre
PO Box 4185
Edgeworth NSW 2285

PARKING
Free onsite parking
Free on-street parking

ACCESSIBILITY
Wheelchair and pram accessible


PROGRAMS and ACTIVITIES
See what's on at the Cameron Park Community Centre


Cameron Park Community Centre Programs & Activities



FACILITIES
Interested in hiring a venue? Find out about our facilities available for hire:


Cameron Park Community Centre Facilities



VENUE HIRE
Ready to hire a venue? Click here for all facilities bookings:


BOOK A VENUE




Our Services
Child and Family Services

Provides support and assistance to help you make the positive changes that you would like to make in your family. Support and parenting programs available at a range of locations.

+

Community Activities

The Canopy is a non-profit community organisation that manages local services and projects which aim to provide safe and welcoming environments for children, families and communities to grow.

+

Venue Hire

The Canopy manages a number of well-equipped venues with a variety of facilities for hire.

+

Chairs
Tables
Additional
Activity Room 1
(Main Hall)
100 Function Chairs
10 Mobile Folding Tables 2 Folding Trestle Tables
5 Children's Chairs (weekday only), 6 Children's Tables (weekday only), Two Seater Couch and Two Single Couch Seats (weekday only) Children's artwork will not be removed unless agreed in writing at least 2 weeks prior to event
AActivity Room 2
(Front Room)
40 Function Chairs
7 Mobile Folding Tables
Portable Whiteboard
Activity Room 3
(Soundproof Room)
1 Tub Chairs
2 Trestle Tables (behind cupboard)
Ten Children's Chairs, Two Seater Couch, Two Single Couch Seats, Portable Whiteboard and Two Coffee Tables
Activity Room 4
(Kids Room)
40 Function Chairs, 4 Tub Chairs
4 Mobile Folding Tables
Children's Play Table, 15 Children's Chairs, Cubby House
Commercial Kitchen
Commercial fridge, freezer, dishwasher, stove, oven.
Crockery, cutlery and other kitchen equipment is not a standard inclusion and will only be provided on request.